About Annamayya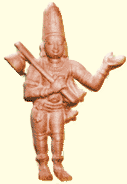 Saint Annamacharaya :
Annamacharya, The Saint-Composer was born in the year 1408 According to Telugu "PANCHANGAM"(calendar) the month & star of His birth are : Vyshakha Masam l Vishakha Nakshatram.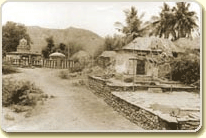 Tallapaka:
He hailed from TALLAPAKA. A village in Cuddapah district of Andhra Pradesh in INDIA.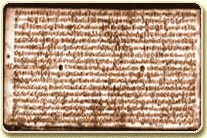 Copper plate containing the Song of Annamacharaya:
He composed 32,000 Sankeertanas (devotional songs) and dedicated them to Lord Venkateswar.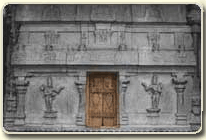 Sankeertana Bhandaram:
His Son, Peda Tirumalacharya and Grandson, Chinatirumalacharya got the Sankeertanas of Annamacharya engraved on copper-plates and Treasured those Copper Plates in "Sankeertana Bhandaram" (a rock-built-cell at TIRUMALA temple).

Saint Annamacharya is the first " VAGGEYAKARA" (a person who can compose lyrics,music and sing) of Telugu Literature.
He sang only for the pleasure of the Almighty and to convey the message for the upliftment of mankind,unmindful of materialistic gains.
Through the purity of His "SANKEERTANAMANTRAS" (SANKEERTANA = Devotional songs, MANTRAS = Coined group of divine words which yield various results when uttered for a prescribed period)
Knowing the greatness and spiritual power of Annamacharya,King SALUVANARASINGARAYA offers a respectable position of a GURU(teacher) to Annamacharya in his royal court.
One day saint sings a song in the tradition of "MADHURA BHAKTI" (madhurabhakti is a kind of devotion in which the devotee becomes a Heroine and worships the Lord as his own beloved Hero)on the request of the king.
Allured by the apparent romantic meaning of the song,king asks the saint to sing similar composition on himself.The saint says that he can only sing the glory of the Lord and not the human.
The Ego of the King gets hurt and he chains the saint with shakles and imprisons Him.The saint sings a song thinking of Lord VENKATESHWARA with agony.As a result of the spiritual power in his song the chains get broken.
The king asks for the pardon and requests Him to stay on in his court .The Saint advises the king that he should not insult the devotees as the god himself gets hurt.
Annamacharya leaves the royal court for Thirumala,the court of VENKATESHWARA.Annamacharya introduces many "SEVAS" (services)" to the"Lord VENKATESHWARA" at "Tirumala Temple" and propagated His philosophy & glory through his "SANKEERTANAS" .